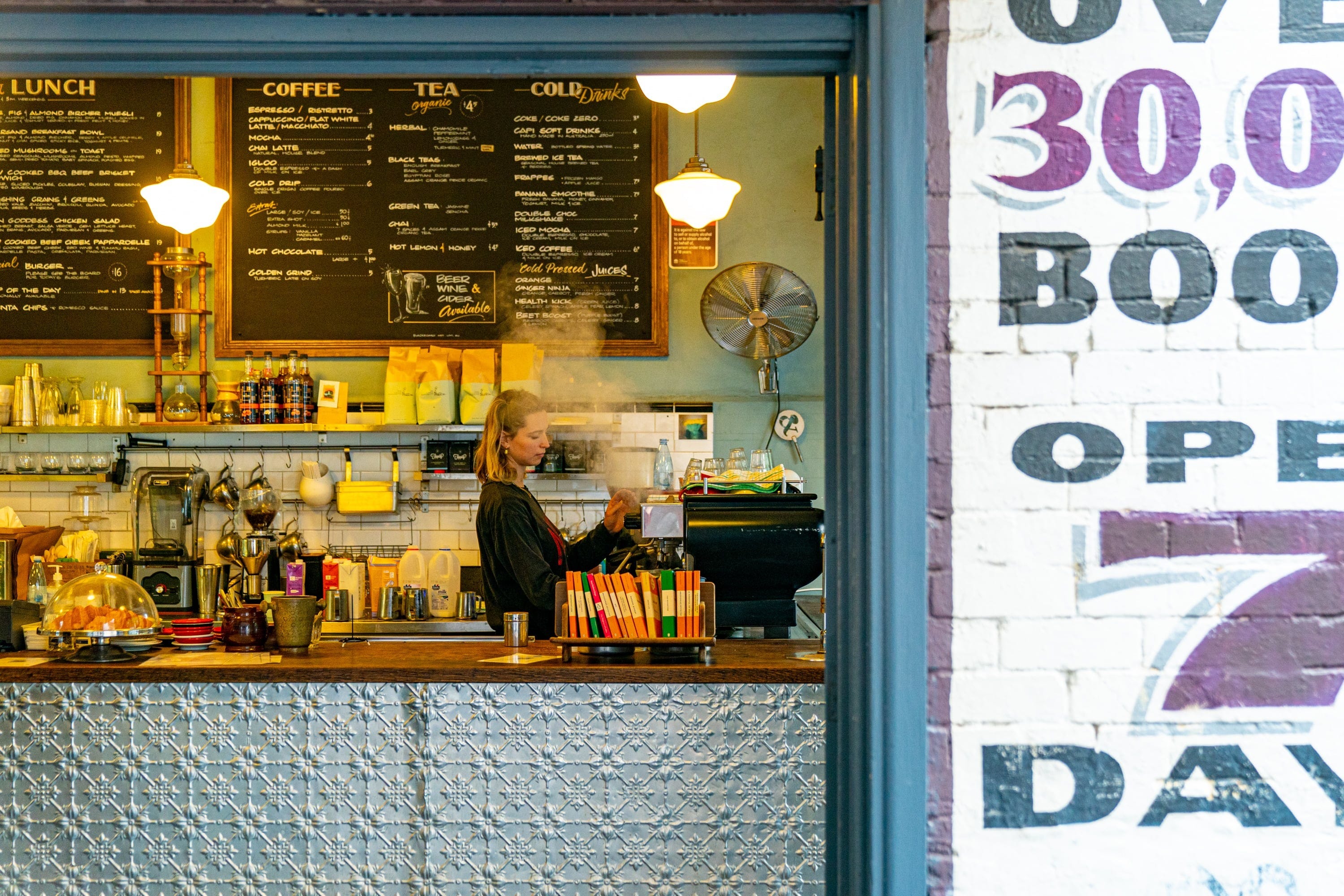 Connecting people and stories.
78 Oxford Street
Paddington 2021
P: 02 9380 6617

We are open Monday to Friday from 7am to 4pm and Saturday and Sunday from 8am to 4pm.
Stay tuned as we will soon be opening for dinner.
Books, books and more books.
Here at Ampersand Cafe, we have more than 30,000 books spread over 3 floors. Simply take one off the shelf and peruse while you enjoy our coffee and fare.

Find one you can't put down? All books are available for sale. Simply pay with our friendly staff at the front counter.

You can also source and order a book from our online store at www.abebooks.com, and we will ship it to you via Australia Post.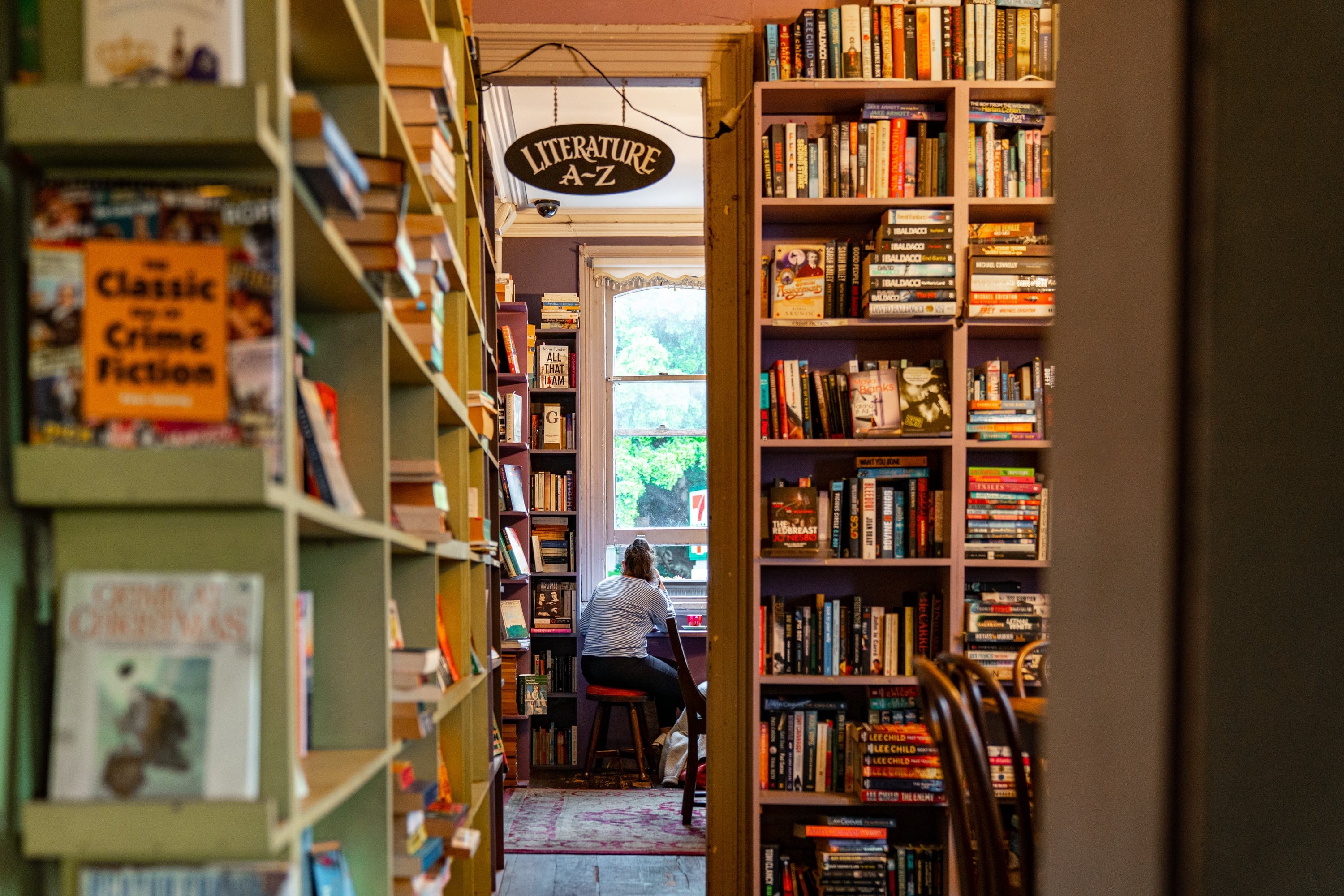 Feeling peckish?
Here at Ampersand Cafe we pride ourselves on our carefully prepared range. Dishes are created with care, with most products made from scratch.

Be sure to try our homemade chai, granola, bircher and even almond milk! For those who feel that coffee won't cut it, we're also fully licensed.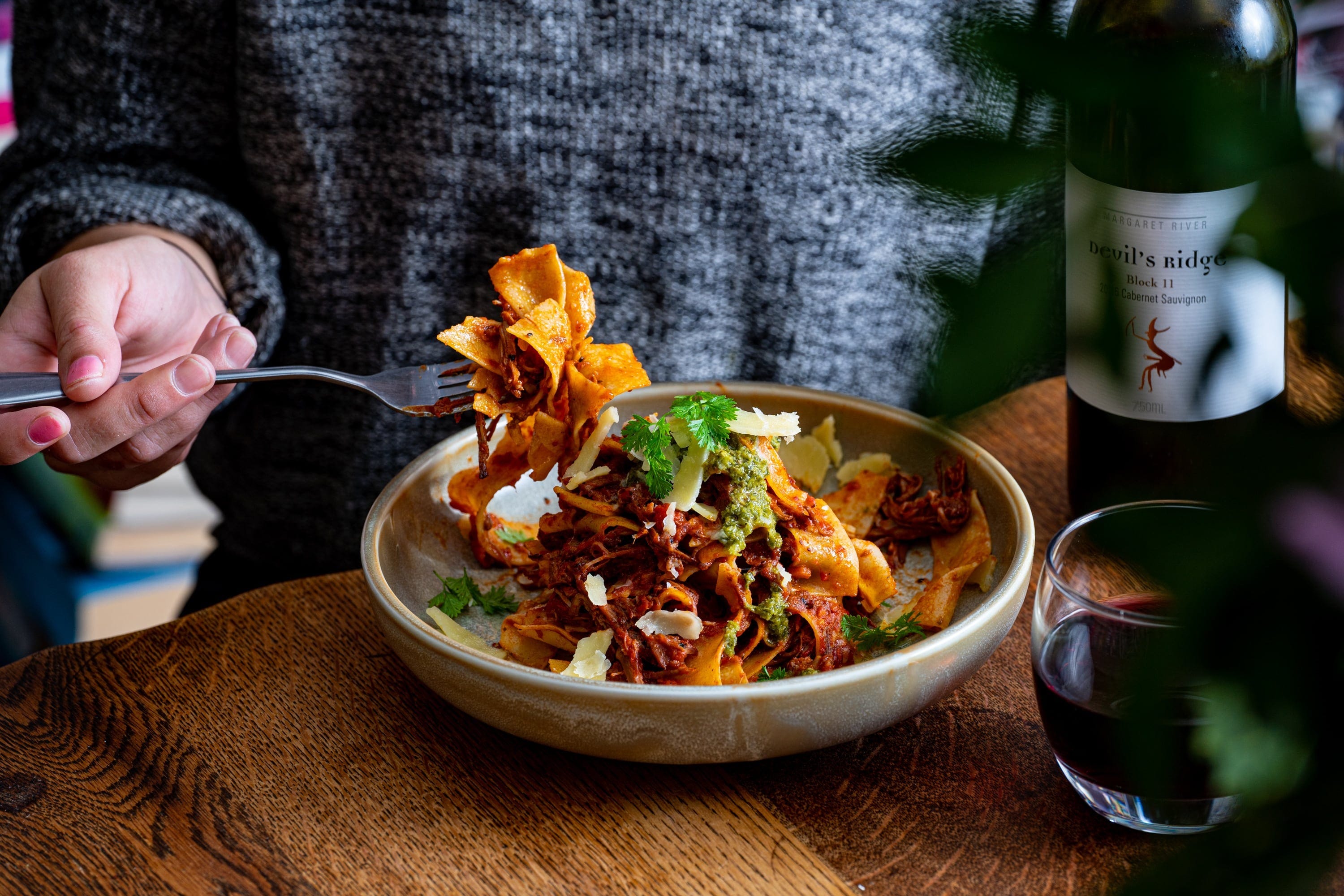 Our Philosophy
We strive to provide an exceptional customer experience by delivering authentic, flavoursome, nutritional food and beverages in a unique setting, surrounded by floor to ceiling shelves brimming with books.
Our Food
Our menu is extensive . Our talented staff make most of our food on the premises. Be it breakfast, brunch, lunch, or light salads or sandwiches, we have you covered. Our beverages are extensive and include: coffee, organic tea, house made Chai, bircher, granola, iced tea and almond milk.
Our Motivation
Delivering exceptional product and service is our purpose, our driving force. It's the reason we get up every day and do what we do. Most importantly, it keeps pushing us to achieve bigger and better things with each new challenge.
Our Values
Commitment to service excellence, and in everything we do. Passion for innovation. Respecting and supporting people in the community in which we serve. Empathy towards and support for people in need. Supporting the men and women of the special services who keep us safe from harm.